Magie Hamann-Schneider was born in Luebeck, Germany.
Magie as a young child was educated in the art of ballet dancing and was also involved with acting in her home town theater. From 1972-1978 she studied art history at the University of Kiel together with her husband Sigurd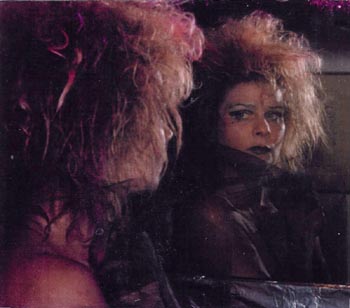 On completion of her studies she turned towards studying dramatic art at the theatre school of Kiel. After which she opened her own local theatre group. During this time she had correspondence and friendship with Henry Miller in 1979.
It was during the time from 1988-1991 while living with her husband in San Remo in Italy she discovered her love of painting. Both Magie and her husband Sigurd had their own small gallery in an international artist village, which was near to San Remo.
Magies paintings have been exhibited in Germany, but also in some galeries in Italy, France and Spain.
Upon returning to Germany with her husband they lived in Hamburg before returning to their hometown of Luebeck.